LED TV Hire
We stock a number of large LED TVs for hire including 55″ and 65″ models, all are on moving wheeled stands, these can be supplied with or without systems for sound reinforcement. 
LED TVs can be hired for a number of events and occasions. Most commonly used for corporate events, for video and PowerPoint presentations, large screen TVs make it easy for an entire audience to see.
We also provide TVs for weddings, for picture slide shows and speeches. You can book an LED TV with a sound system and wireless microphone.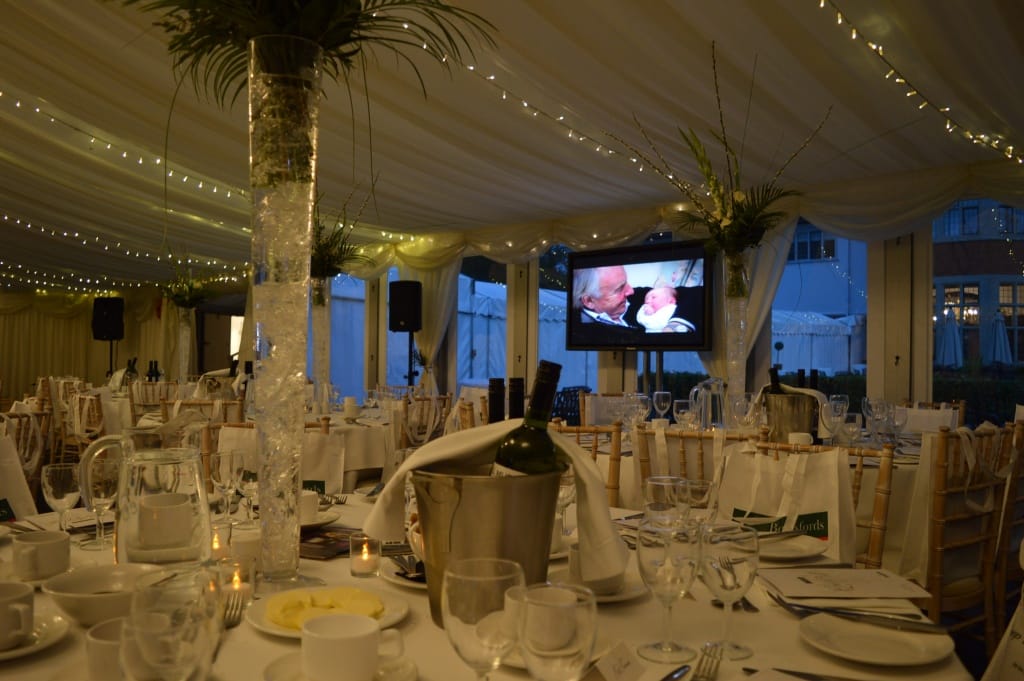 Projector Hire Essex
As well as LED TVs we also stock a range of projectors for hire, from small office size projectors to full HD large scale projectors. Projector ratings can be confusing with different Lumen ratings, aspect ratios and resolutions. We can advise on the best projector for your event and what you will need to meet your technical requirements. Using only the best technology from NEC, Epson and Panasonic, we provide reliable solutions.
We stock a number of projector screens for the projectors. From small pull up screens that are easily transportable, to large fastfold screens for corporate events and movie screenings. 
Talk to our team about projector hire today on 01245 206206
Projector Screen Hire
We stock pull up projector screens as well as fastfold large format screen. Our projector screens come in 4:3 and 16:9 formats.
We also stock a large range of Kramer switching equipment for complete plasma and projector visual solutions. Our video racks come with VGA and HDMI options and switching with preview screens and playback options.