Discrete audio systems to enable you to project your speakers voice to the audience.
For your event we can supply discrete and reliable sound and lighting systems to make you event a success.
We only use professional, quality and reliable equipment so that you can be reassured your event will have no technical problems. We have specifically designed microphones and sound systems for corporate events including small, desktop microphones and Bose powered sound systems to give arguably the best quality sound for your event.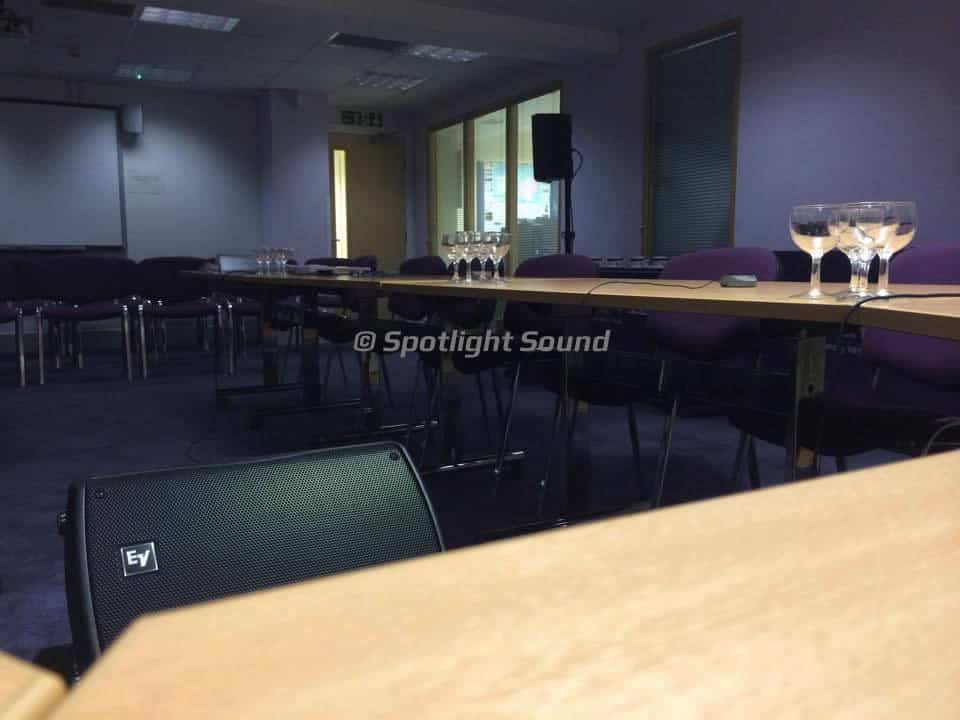 Radio microphones, plasma screen and projector hire for your corporate event
Radio microphones can be an essential part of a presentation, allowing the presenter to be able to move around freely whilst the audience can hear every word that is being said. We can also supply plasma screens and projectors to allow everyone at your event to see your presentation.
Hi Sam, Just wanted to say thank you to your team for providing us with an excellent service at such short notice and an excellent PA system for our Hall. Several members of staff have commented on how good the system is.











—

School Sound System Installation

( Network Manager )