Offering installation services and systems integration across the UK. We provide clients with a total solution in systems design and installation. From consultancy, design, project management, installation, testing and service of all sound, lighting and audio visual equipment.
As major suppliers of professional equipment we are able to provide the right system for you. Utilising our expertise in product selection we can make sure you have exactly what you need to deliver your message.
In an ever evolving buying market, we understand that looking for new and imaginative ways to project your message, is ever more important. We will work with you to get your message across.
Our professional team of installers work to the current Code of Practice for Audio Visual equipment installation. The scope of this code covers all AV types across all market sectors. We are one of very few Trading Standards Approved installers in the country and therefore offer an unrivalled service and quality assurance.
Sound System Installation
We can offer you a complete solution, from discrete sound systems to nightclub level solutions. Providing zone control, ease of use, and intelligibility; our solutions can transform your venue and provide an easy to use system for your staff. Utilising the latest digital control we are able to create custom programs designed specifically for your venue. We understand that no two venues are the same and each project is treated this way. We only use high end, professional equipment from some of the worlds best and most respected manufactures.
We are Authorised Partners for Sennheiser and Yamaha and major dealers for the majority of audio manufactures. This means we can supply you with the very best audio equipment for your installation. We understand that the quality of a sound system is much more important than the power and so we can design the best quality sound for your venue. Noise is a growing concern amongst venues with amplified music, and our experts are on hand to advise with control and application of systems to mitigate noise factors. Working with the venue owner and local authorities, we can make sure the venue meets its legal noise obligations.
Whatever the venue, we provide sound installation and audio solutions to all different markets. Having installed sound system solutions in Hotels, Bars, Nightclubs, Education, Retail and Places of Worship we have the expertise to guarantee a quality system.
Lighting Installation
Providing different forms of lighting equipment with conventional, intelligent and light décor equipment, to illuminate and transform your venue. From schools to nightclubs, lighting forms and important part of day to day usage as well as atmosphere. Practical, easy to use and future proof lighting systems are installed into schools across the country, to facilitate in educating students.
Nightclub lighting benefits from powerful, reliable, intelligent light effects, computer controlled for ease of use. Incorporating house lighting, décor lighting and dance floor lights means one system controls the entire needs of the venue. LED strips stand out, illuminating bars, walkways and other room features. Whilst lasers, strobes and coloured lighting provide the atmosphere across the dance floor.
Our professional services include sound, lighting, AV, effects and CCTV. To give you a one stop shop for technical requirements at your venue. We work closely with nightclubs, bars and restaurants to maintain quality and reliable equipment.
To discuss an installation project or to arrange a site visit, please call us on 01245 206206.
Service and Maintenance
Reactive service to venues across England and Wales
Supporting clients with audio visual equipment in many business environments
Call us on 01245 206 206
Reactive Service and PPM 
We believe in the very best after sales and support services for installed audio visual systems and count on our experienced team to help you when you need it most. We understand that problems can occur at anytime of the day or night and are always on hand to help. We support a vast range of clients with reactive service and planned preventive maintenance. Covering the whole of England and Wales we are ideally situated to respond to issues with audio visual systems.
Working for customers ranging from large PLC companies to small independent operators, our standards always remain high, with our focus on innovative solutions and detail. We have a support network to install and maintain venues throughout the country. Utilising the very latest in technology from our long standing partners we are sure to offer you the very best solution.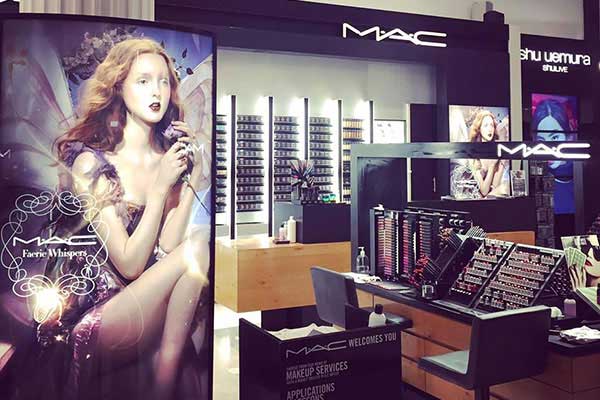 Quarterly and Monthly Service Plans
Protect your equipment and your investment
Service plans allow you to maintain and protect your equipment. By completing regular service you can extend the life time of the equipment you have installed and make sure you get the maximum performance from it each time. Service plans will include an item inventory and log of all equipment tested and serviced.
Call us and let us know what equipment you have on site. It's quick and easy for us to give you advice on a service plan. Why wait? Make sure your equipment is protected.
Portable Appliance Testing can be carried out across a venues inventory to make sure all of your equipment is safe to use. This may be appropriate where you have staff using tills or DJs using equipment in a DJ booth. We currently offer this service at a discounted rate when you take out a service plan with us.
Professional service and repair is offered by us to all venues across the county. Based in Essex we are in easy reach of main links such as A12, M11 and M25 making it easy for us to get to you, or for you to bring equipment to us.
Equipment Service and Repair
Our in house service centre can fix a number of common issues. We also have the support and backup from manufacturers worldwide. Some of the common issues we fix in house are:
Pioneer CDJ Players: Replace Cue and Play Switches;
Clean and Service Pioneer CDJ and DJM Products;
Replace blown or damaged drivers in a wide range of speakers;
Clean and service amplifiers;
Re-lamp lighting products;
Clean through smoke machine;
Re-terminate cables.
To discuss our service and maintenance plans or to arrange a site visit, please call us on 01245 206206.